Achille & Pier Giacomo Castiglioni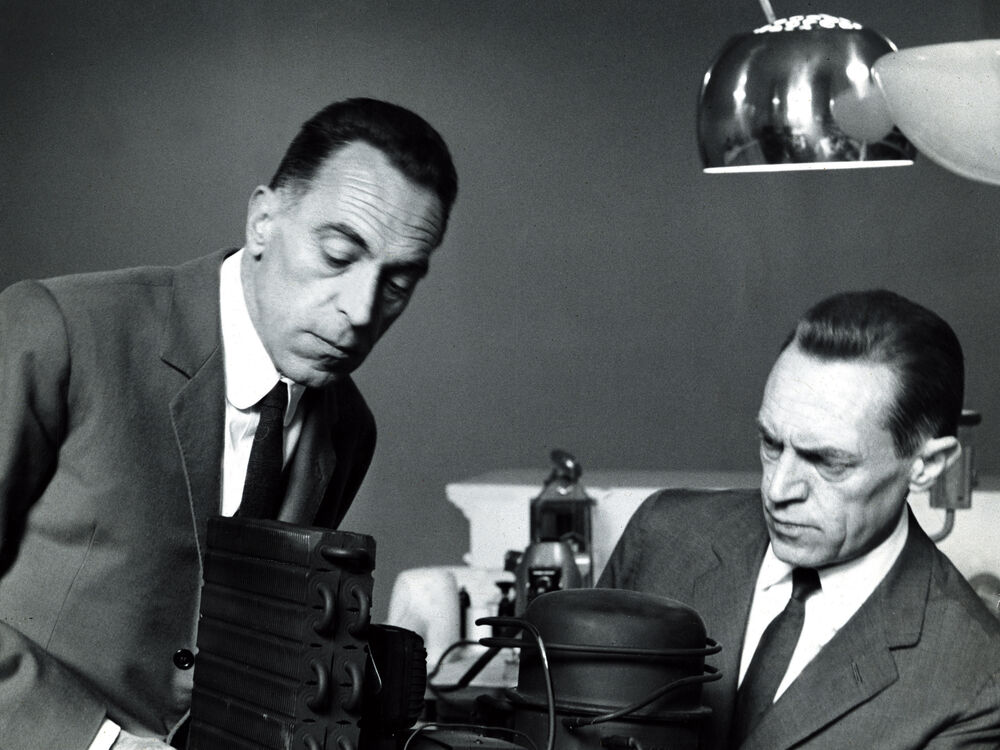 Achille Castiglioni was born in Milan in 1918.He and brothers Livio (1911-1979) and
Pier Giacomo (1913-1968) showed an early interest in industrial production.
Achille went on to study architecture and became interested in the idea of developing a complete design process after graduating in 1944. Achille later joined the design practice founded by his brothers. Livio Castiglioni left the practice in 1952 and the remaining two brothers worked as a team until Pier Giacomo died in 1968. Designs by the creative duo were instrumental in defining the playful intelligence for which Italian design was known in the latter half of the 20th century. The Castiglioni Brothers were also renowned for their lighting design, most famously for the Arco lamp which is still in production 60 years later.

In 1956, Achille was among the founders of the ADI (Association for Industrial Design).
Later, in 1969, he was authorised by the Ministry of Education to teach Artistic Design for Industry. He taught at Turin´s Faculty of Architecture until 1980 and then took a fulltime position as Professor of Industrial Design at the Politecnico di Milano until 1993.

New York's Museum of Modern Art owns 14 of his pieces. Other works can be found in important museums around the world. Achille Castiglioni received 9 Compasso d'Oro awards. Achille Castiglioni died in Milan in 2002.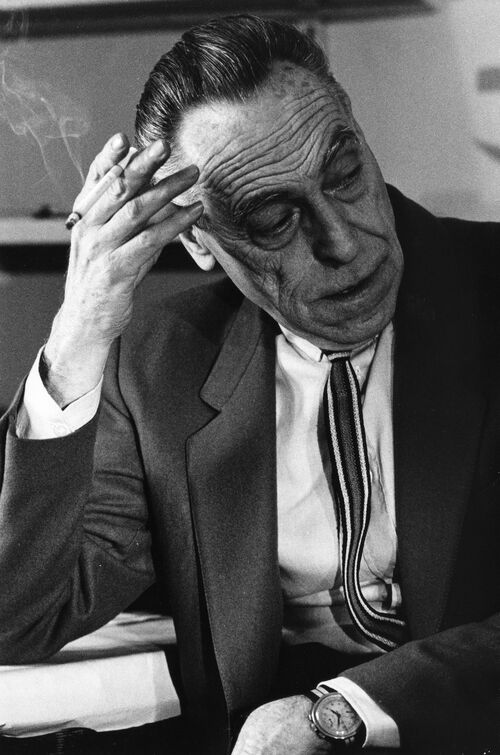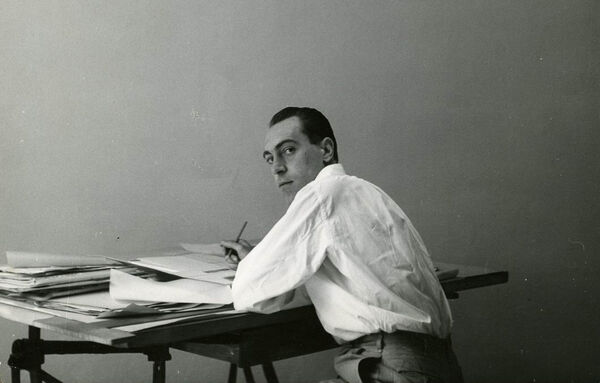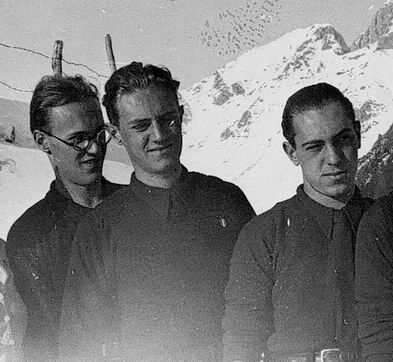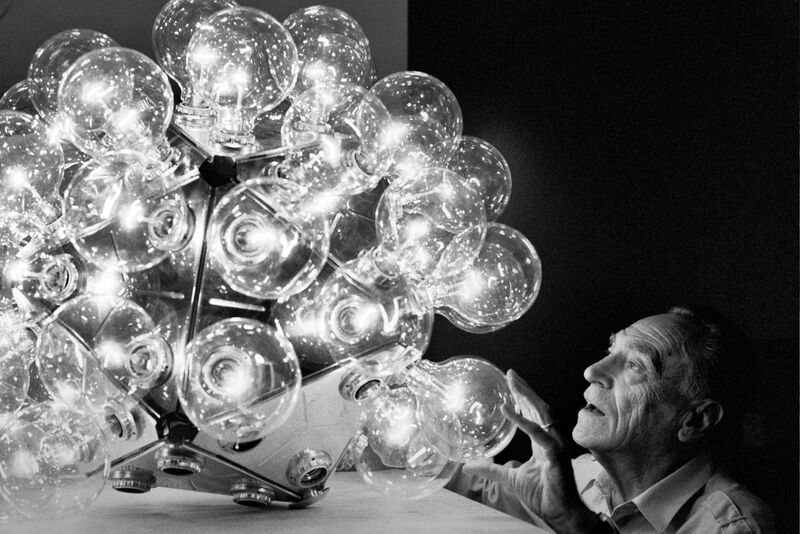 "If you are not curious forget it"
Achille Castiglioni
Pier Giacomo Castiglioni was born in Milan in 1913. He studied architecture at the Politecnico di Milano and graduated in 1937. In 1944, he would design the university's official signet. After graduation, he established an architectural practice with his brother Livio. Youngest brother Achille joined in 1944. The practice focused predominantly on exhibition and product design as well as a number of architectural projects. The three brothers worked together until Livio left the practice in 1952. Pier Giacomo and Achille would collaborate for the rest of Pier Giacomo's life and were internationally recognised as pioneers of Italian design. Dino Gavina, founder of Flos, described Pier Giacomo as one of the ten best designers in the world. Pier Giacomo was extremely proactive. He was Professor in Drawing and Relief Work at the Faculty of Architecture of the Politecnico di Milano. Founding member of the Movement for Architectural Studies (MSA – Movimenti Studi Architetti) in 1954 and of the ADI (Association for Industrial Design) along with brother Achille in 1956 and member of the Board at the Association of Architects and at the Milan City Council Building Commission. He was also a member of the executive committee for the 13th Triennale in 1964. He was a member of numerous juries and was also particularly active as the curator of exhibition installations. He exhibited at every Milan Triennale from 1940 onwards and won numerous prizes including five Compasso d'Oro awards. His work is displayed in leading museums around the world.

Pier Giacomo Castiglioni died in 1968.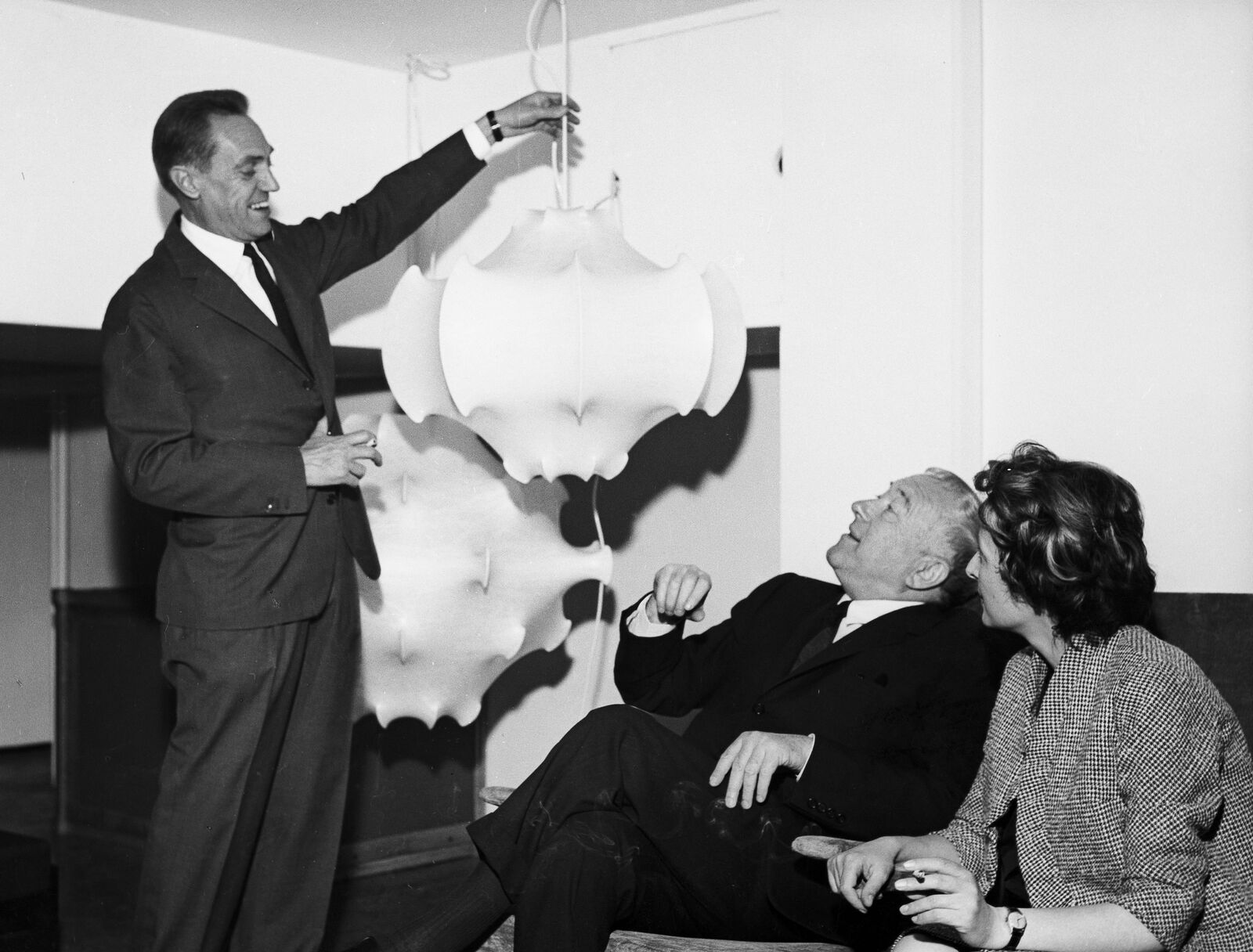 Pier Giacomo Castiglioni showing the new cocoon lamps Viscontea and Taraxacum to Marcel Breuer, Milan 1962 – ph. © Franco Cotti