Poliform London
WIGMORE ST
The showroom, located at the heart of Marylebone's design district, has been officially inaugurated following an extensive renovation.

Spread over two floors, Poliform London Wigmore Street showroom allows clients to immerse themselves in the world of Poliform and admire the varied collection in its entirety, including kitchens, finely crafted furniture, storage systems, bookcases, beds: a range of unique, stylishly designed products perfect for all kinds of lifestyles and living spaces. The renovation, which included both floors, is designed in sequence to allow clients to walk through the space as if in a home, with a complete and coherent design story where every furnishing interacts and dialogues using materials and colours.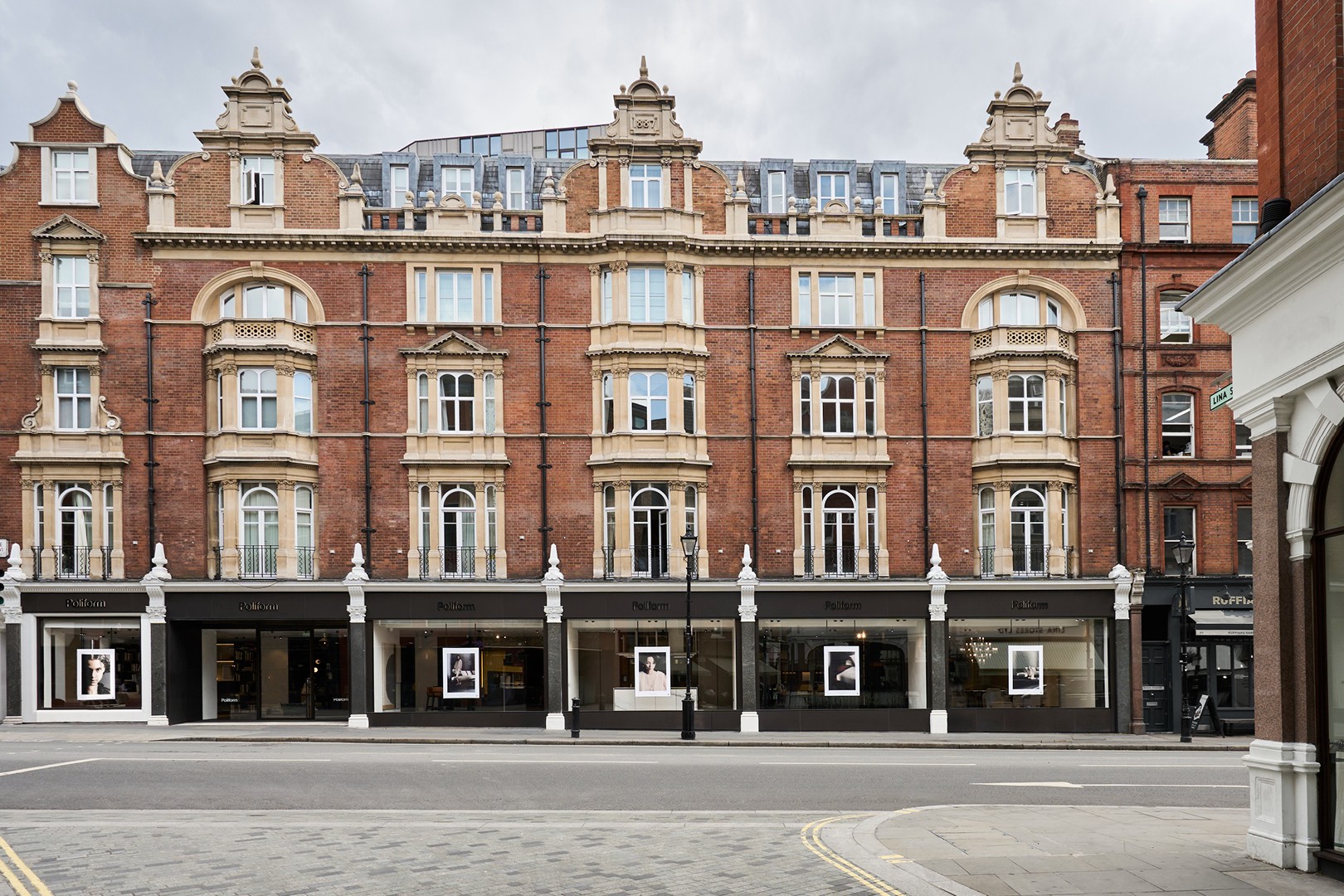 The showroom renovation was celebrated on Thursday 29th June evening, during a cocktail party, where clients, press, architects, and interior designers were invited to the showroom. The windows of which were decorated by a selection of light-up boxes with Paolo Roversi's most significant images from the recent Incontri project, where the famed photographer enters the world of Poliform and reinterprets it through his camera lens.